Comelec exec to lift ahead of alleged en banc payment incident in Marcos exit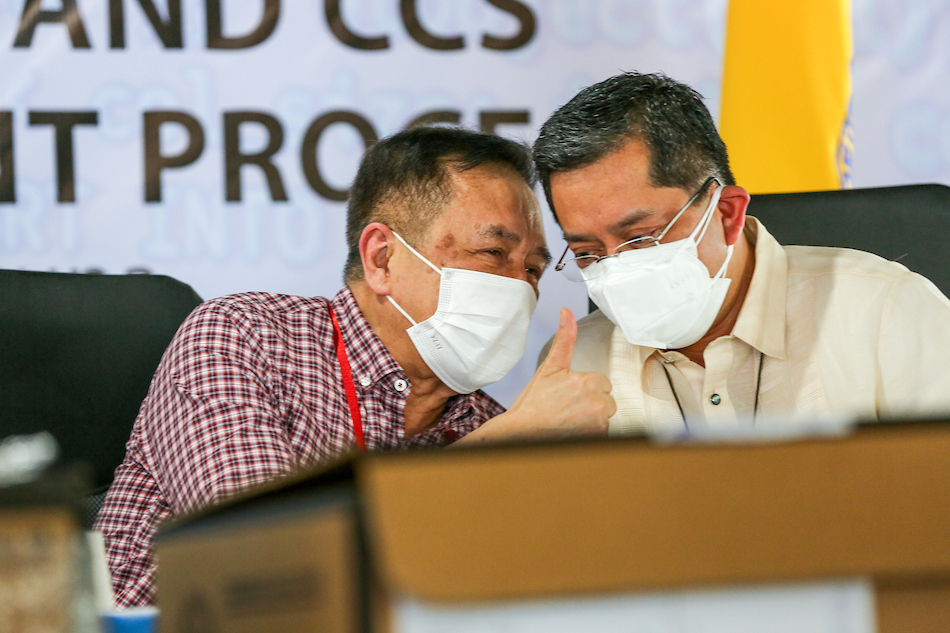 MANILA (UPDATE) – An Electoral Commission (Comelec) commissioner said Wednesday that he would raise before the bench the alleged distribution of money during the campaign exit of presidential candidate Ferdinand "Bongbong" Marcos, Jr.
In a message to reporters, newly appointed commissioner George Garcia said he would raise the alleged incident, which was reported by some members of the media who covered the outing on Tuesday, during the ongoing bench session of the voting body.
"I will ensure that this issue is included in our ongoing deliberations," Garcia told reporters.
"Pamimigay is a po outing," he added when asked to clarify.
Garcia was previously Marcos' lawyer during the latter's campaign protest against Vice President Leni Robredo. He had said he would refrain from all business involving his former clients.
Videos of the alleged handing out of money at Marcos' event in Nueva Ecija have been circulating on social media. The videos showed alleged participants receiving envelopes apparently containing P500 inside.
Under the omnibus election code, it is prohibited to give, offer or promise "money or anything of value … in order to induce any person or the general public to vote for or against any candidate or to retain his vote in the election".
According to reports, officials from the Marcos camp denied knowledge of the alleged cash distribution and said they would look into it, with one abhorring such action.
– With report by RG Cruz, ABS-CBN News
RELATED VIDEO