Here is the prize money for every golfer at the DIO Implant LA Open 2022 | Golf News and Tour Information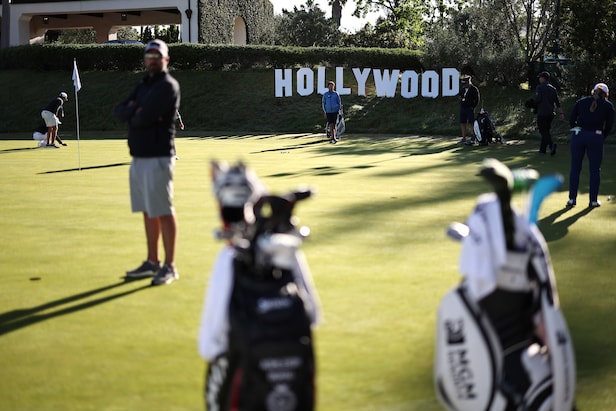 There was no doubt who would win the title on Sunday at the DIO Implant LA Open. Japan's Nasa Hataoka started the final round at Wilshire Country Club with a four-under lead and never flinched, shooting a four-under 67 to win by five after posting a 15-under total of 269.
Hataoka, now a six-time LPGA winner, played the front nine on Sunday in three under, giving eventual runner-up Hannah Green no real opening. Hataoka edged third places Madelene Sagstrom, Minjee Lee and Inbee Park by eight shots.
With the win, the 23-year-old took home a top prize of $225,000 out of the overall purse of $1.5 million. Here's the prize money for every golfer who made it through the cut this week at Wilshire CC
Victory: Nasa Hataoka, -15, $225,000
2: Hannah Green, -10, $138,191
T-3: Madelene Sagström, -7, $80,072
T-3: Minjee Lee, -7, $80,072
T-3: Inbee Park, -7, $80,072
T-6: Hye-Jin Choi, -6, $41,234
T-6: Sei Young Kim, -6, $41,234
T-6: Chella Choi, -6, $41,234
T-6: Haeji Kang, -6, $41,234
T-10: Marina Alex, -5, $27,577
T-10: Yealimi No, -5, $27,577
T-10: Yu Liu, -5, $27,577
T-10: Lilia Vu, -5, $27,577
T-14: Jenny Coleman, -4, $21,991
T-14: Amanda Doherty, -4, $21,991
T-14: Celine Boutier, -4, $21,991
T-17: Brittany Altomare, -3, $18,461
T-17: Yuka Saso, -3, $18,461
T-17: Eun-Hee Ji, -3, $18,461
T-17: Allisen Corpuz, -3, $18,461
T-21: Georgia Hall, -2, $15,321
T-21: Stacy Lewis, -2, $15,321
T-21: Lauren Stephenson, -2, $15,321
T-21: Dewi Weber, -2, $15,321
T-21: Lizette Salas, -2, $15,321
T-21: Jin Young Ko, -2, $15,321
T-27: Xiyu Janet Lin, -1, $12,143
T-27: Isi Gabsa, -1, $12,143
T-27: Jodi Ewart Shadoff, -1, $12,143
T-27: Ryann O'Toole, -1, $12,143
T-27: Angel Yin, -1, $12,143
T-27: Sanna Nuutinen, -1, $12,143
T-33: Carlota Ciganda, E, $10,289
T-33: Ruoning Yin, E, $10,289
T-35: Christina Kim, +1, $8,417
T-35: Patty Tavatanakit, +1, $8,417
T-35: Danielle Kang, +1, $8,417
T-35: Alison Lee, +1, $8,417
T-35: Ana Belac, +1, $8,417
T-35: Gemma Dryburgh, +1, $8,417
T-35: Pajaree Anannarukarn, +1, $8,417
T-35: Pauline Roussin-Bouchard, +1, $8,417
T-43: Ariya Jutanugarn, +2, $6,446
T-43: Ashleigh Buhai, +2, $6,446
T-43: Ayaka Furue, +2, $6,446
T-43: Maude-Aimée Leblanc, +2, $6,446
T-43: Rachel Rohanna, +2, $6,446
T-48: Hee Young Park, +3, $5,097
T-48: Charlotte Thomas, +3, $5,097
T-48: Peiyun Chien, +3, $5,097
T-48: Atthaya Thitikul, +3, $5,097
T-48: Paula Reto, +3, $5,097
T-48: Katherine Perry-Hamski, +3, $5,097
T-48: Nanna Koerstz Madsen, +3, $5,097
T-48: Emma Talley, +3, $5,097
T-56: Frida Kinhult, +4, $4,237
T-56: Sarah Schmelzel, +4, $4,237
T-56: Mathilde Castren, +4, $4,237
T-59: Bronte's Law, +5, $3,764
T-59: So Yeon Ryu, +5, $3,764
T-59: Emily Kristine Pedersen, +5, $3,764
T-59: Janie Jackson, +5, $3,764
T-63: Jennifer Song, +6, $3,405
T-63: Jennifer Kupcho, +6, $3,405
T-63: Hinako Shibuno, +6, $3,405
T-63: Min Lee, +6, $3,405
T-63: Giulia Molinaro, +6, $3,405
T-68: Kelly Tan, +7, $3,102
T-68: Sung Hyun Park, +7, $3,102
T-68: Gaby Lopez, +7, $3,102
T-71: Brooke Matthews, +8, $2,932
T-71: Pernilla Lindberg, +8, $2,932
T-71: Cheyenne Knight, +8, $2,932
T-71: Jenny Shin, +8, $2,932