Iim-a Grad Builds Agricultural Credit Scoring System | Ahmedabad News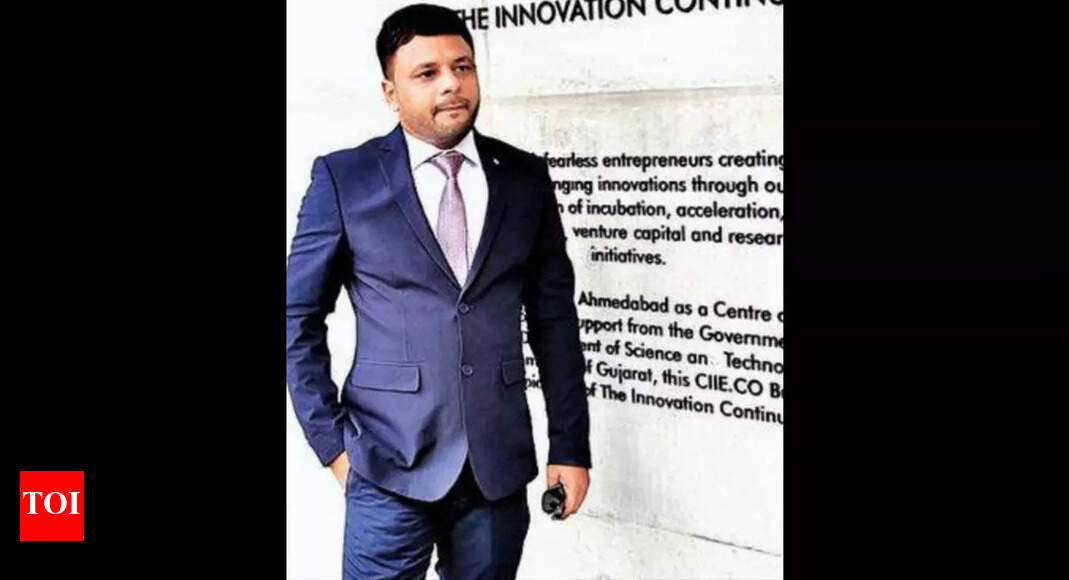 AHMEDABAD: Maharshi Thaker, 30, graduated from the Postgraduate Program in Food and Agribusiness Management (PGP-FABM) at the Indian Institute of Management, Ahmedabad (IIM-A) on April 13, unlike to many of his classmates, had no work on April 18. He withdrew from the institute internships so he could work on his dream project: OneImpact Technologies.
The technology company aims to create a credit scoring system for agriculture and related sectors, such as dairy and fisheries, and to become a bridge between banks and non-bank financial companies (NBFCs) in on the one hand and the farmers on the other.
"I graduated from Anand Agricultural University (AAU) majoring in Dairy Technology. After a one year stint in an advertising agency in Ahmedabad, I joined Bank of Baroda (then Dena Bank) i was assigned as a loan officer.i worked extensively around ahmedabad in places such as sanand,viramgam,bavla for six years which gave me perspective on the microfinance industry said Thaker, whose parents were associated with education in Gujarat before their retirement.
He said conventional credit scoring systems such as CIBIL do not translate well to the agricultural sector, which has less documentation and a different rating system. "So during my time I saw that those who deserved to be credited were rejected because they did not meet the standards. My goal of returning to academics was to work on a system that can cover loans between Rs 5,000 and Rs 1 lakh," he said. .
At IIM-A, Thaker became a member of the IIMAverics initiative where he partnered with CIIE.CO for incubation. With the center, he raised an undisclosed amount of funding in a funding round and secured guidelines for further development. At the end of the process, he founded OneImpact where he assumed the role of CEO.
The company profile says it wants to "help farmers with improved lending mechanisms using digital technology, AI and ML capabilities for identification, risk profiling and diversification of credit portfolios ".
"Giving up on investing was a big decision, but I was committed to my dream. The technology platform we are building will open doors for microfinance in agriculture. My dream is a hassle-free loan for agriculture through a mechanism where banks and NBFCs can easily assess risk profiles," Thaker said.
The complexities of the sector have shifted most of its funding to public sector banks (PSBs) through the Kisan Credit Card (KCC) scheme. Thaker said the lack of scope in certain areas, assessment and credit risk are some of the problems facing lenders, which they intend to address.
"We also pool data available in the public domain to create farmer profiles that can even lead to pre-approved loans. The agricultural sector is a major contributor to the economy, but it still holds a relatively weak in the credit ecosystem. Money in the sector can help farmers and allied sector practitioners in expanding, modernizing and diversifying," Thaker said, adding that several banks have agreed to be part of the pilot project.
Vipul Patel, a seed investment partner at CIIE.CO, said, "Around 60-70% of India's estimated 75 million households engaged in dairy farming are small and marginal farmers. Much of the dairy production remains unorganized, so these households lack access to affordable credit that could enable them to improve their productivity.
CIIE.CO Roadshow for City Startups
IIM-A's CIIE.CO held roadshows in April in 15 cities, including Ahmedabad, to meet with startup founders and entrepreneurs. The event took place on April 13 in the city. "Startups at different stages of the lifecycle and from various fields attended the event and interacted with our team," said one of the organizers. Many attendees said it was the first major public event involving startups after nearly two years.