Three Local Families to Benefit from US$1 Million Payout | Local company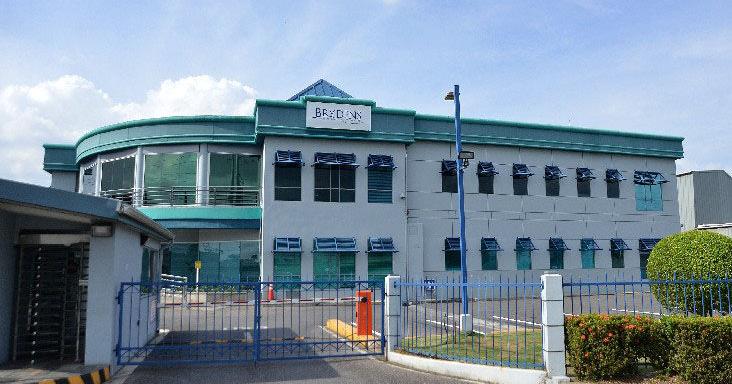 THREE families who own 90% of the shareholding of AS Bryden & Sons Holdings are set to receive the lion's share of the money generated from the sale of the import and distribution company to the Jamaican manufacturing and distribution giant , Seprod.
The transaction, which was announced last Wednesday, is estimated by financial sources at between 100 and 120 million US dollars (680 to 816 million TT$). That's down from the TT$900 million ($132 million) Bryden shareholders were asking for the company before the Covid-19 pandemic hit Trinidad and Tobago in March 2020.
Neither the seller nor the buyer disclosed the consideration Seprod is paying for Bryden, citing the fact that the company is privately owned and closely held. But in audited financial statements for its fiscal year ended Dec. 31, 2021, Seprod revealed that "purchase consideration and other matters will be finalized" once the transaction is complete. The Jamaican company expects the transaction to close by May 31 as it is subject to regulatory approvals and customary closing conditions.
T&T and Jamaica sources said Seprod, which is listed on the Jamaica Stock Exchange, would be forced to disclose how much it paid for AS Bryden when it reports second-quarter results in August.
Using typical Caribbean deal leverage ratios, these sources pointed to the exclusive report in the Express last Thursday that Seprod had raised $25.4 million from the Cayman Islands subsidiary of a major Jamaican bank. as an indication that the agreed consideration was between US$100 and 120 million. Seprod may have bolstered its bridge facility with additional commercial bank debt, Jamaican sources said.
Under "use of proceeds", the bridge facility term sheet states: "Proceeds will be used for acquisition purposes and to fund reserve accounts."
The use of a bridge facility suggests that Seprod may seek to leverage AS Bryden's assets to repay debt associated with the transaction once it takes control of the T&T Group, which has operations here at Barbados and Guyana, local sources said. the Sunday Express yesterday.
Who owns Bryden?
The Sunday Express was told yesterday that Seprod's agreement to pay most of the agreed sum for AS Bryden in US dollars was a huge selling point for the local company's dominant shareholders.
According to the T&T Companies Registry, the majority of AS Bryden & Sons Holdings' shareholding is held by three families: Bryden, Fitzwilliam and Maingot, and by company executives.
With an issued share capital of 5,884,000 shares as of September 7, 2020, the last entry in the Companies Registry, the shareholding of AS Bryden & Sons indicates that the company is owned by four companies representing the four groups of shareholders:
• Keskidee Ltd—incorporated by Harold Leigh Bryden, owns 2,780,649 shares or 47.25% of AS Bryden. Its shareholders are Harold and Richard Bryden
• Ambergate Ltd—incorporated by Hugh "Paddy" Fitzwilliam, owns 1,735,180 shares or 29.48% of AS Bryden. Its shareholders are Paddy and Grace Fitzwilliam
• Fairchild Ltd—a company incorporated by Keith Maingot, owns 800,000 shares or 13.59% of AS Bryden. Its shareholders are Keith and Dorothy Maingot, Nicole Hoch and Michelle Morrison
• Summit Investments—an executive incentive plan, owns 568,171 shares of Bryden, or 9.65% of the company.
Summit Investments has 12 shareholders: Keith Maingot; Derek Cumming; Rachel Rocheford; Ian Fitzwilliam; Geoffrey Gordon; Michael Bryden; Alan Fitzwilliam; Richard Bryden; Stephen Welch; Andrew Millar; David Franco and Hazrath Ramdial.
In total, the Brydens, Fitzwilliams and Maingot families own 90.32% of AS Bryden and are expected to receive that percentage of the net consideration paid by Seprod for the business. In addition, five members of the three families are among the 12 shareholders of Summit Investments. They are: Keith Maingot, Ian Fitzwilliam, Michael Bryden, Alan Fitzwilliam and Richard Bryden.
Ian Fitzwilliam is the current chairman of AS Bryden. He will retire at the end of the transaction to be replaced by Paul Scott, who is the president of Seprod.
The three families also dominate the ten-member council. There are four directors named Bryden on the AS Bryden Board of Directors. They are Harold, Michael, John and Richard Bryden. Byrden's board has three directors named Fitzwilliam: Paddy, Ian and Alan. And there's a Maingot—Keith. This means that the three families, among them, hold eight of the ten seats on the board of directors, or 80% of the directors.
The only directors of AS Bryden who are not members of the three dominant families are AS Bryden's corporate secretary, Geoffrey Gordon, and Peter Clarke, who is a director of Sagicor Financial, as well as Heritage Petroleum and Guardian. Media.
Exceptional case
By agreeing to buy AS Bryden & Sons, Seprod will acquire a well-run business with minimal debt, an extensive customer network, many popular foreign brands and sales of around 1.5 billion. dollars ($220 million). Revenue is based on the statement in Wednesday's press release announcing the deal that "combined annual revenue is expected to exceed US$500 million."
On Friday, releasing its audited financial statements for 2021, Seprod revealed that its revenue for 2021 was J$43.88 billion, or approximately US$290 million. If combined annual revenues are expected to exceed $500 million, that suggests AS Bryden would have revenues of around $220 million, a T&T finance source pointed out.
But Seprod's audited financial statements for 2021 also revealed that the company's net profit for the 12 months ended December 31, 2021 fell 30.6% to J$1.99 billion from J$2.87 billion. Jamaican dollars in 2020. Seprod also contributed 33% of its operating profit. financial charges in 2021.
"AS Bryden is an exceptional company run by exceptional people. We are privileged to be stewards of AS Bryden's legacy and to have the opportunity to work with its talented management team. I am delighted with our ability to join forces and better serve our employees, customers and channel partners at Seprod and AS Bryden," Seprod Chairman Paul Scott said in last week's press release. .
In last week's press release, AS Bryden was described as one of the leading distributors of consumer products in Trinidad.
AS Bryden Trinidad (ASBT) distributes food, hardware and housewares, and premium beverages for international brands including Mondelez, Whirlpool, Rubbermaid, Truper, Reynolds, Colcafe, Bon ice cream, Cadbury, Johnnie Walker, Hennessy, Moët & Chandon, Red Bull, Black+Decker, LG, KitchenAid, Oster and Speed ​​Queen. ASBT also owns the Eve product brand.
Bryden pi distributes health care, personal care, food and grocery products for international brands including Kimberly-Clark, Mead Johnson, Baxter, Roche, GlaxoSmithKline, L'Oréal, Novartis, Sanofi and Sandoz. Bryden pi also manufactures a range of over-the-counter products through its wholly owned subsidiary, Genethics, and operates in Guyana through its subsidiary BPI Guyana and in Barbados through its joint venture Armstrong Healthcare Inc.